Extreme Entertainment – Bringing Excitement To Every Event!!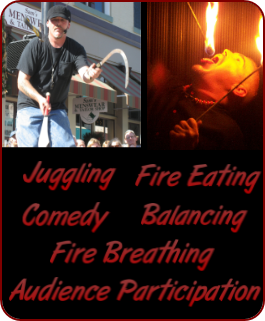 An amazing blend of comedy, juggling, strength and balance, "Dallas the Fire Guy" will enchant and captivate anyone, both young and old.The show is a very high energy production involving danger and mixing it with up beat humor, sure to make everyone laugh.
"I highly recommend Dallas the Fire Guy to anyone thinking about using him at their event "Wow"What an act and what a draw he was"
– Bob Fox CFE, GM Mississippi Valley Fair
"Anytime I saw a huge gathering of people, I knew Dallas was performing, Dallas is a pleasure to work with and we plan to bring him back!" – "I guarantee that you will be glad you booked him" – "At every performance he drew very large number of people"
– Chris Giordano President/GM State Fair of Louisiana
Also Featuring Nicktorious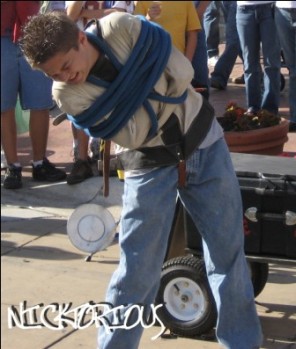 Also available with Dallas The Fire Guy is Nicktorious. Nicktorious has been performing since he was 9 years old and is an expert escape artist and has learned the art of capturing an audience with his engaging personality and expert show.
Unparalleled Entertainment